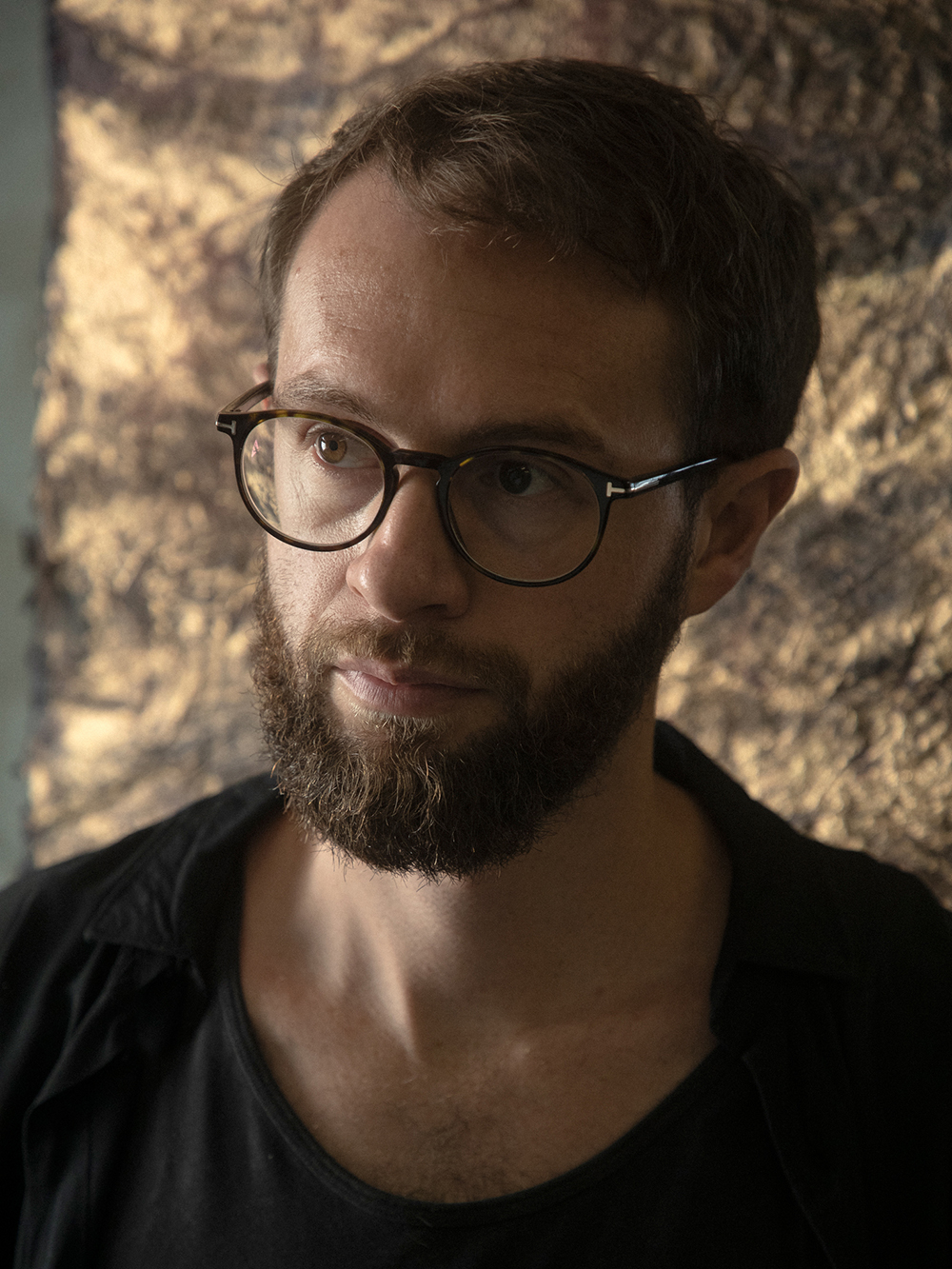 Bevan de Wet (b.1985) is an independent artist and printmaker based in Johannesburg. He graduated with a BFA with distinction from Rhodes University in 2008. From 2011-2016, de Wet worked at the Artist Proof Studio in Johannesburg as a professional print technician, collaborator, and academic facilitator. During this time, he worked with artists such as Gerhard Marx, William Kentridge, Norman Catherine, Doris Bloom and The Handspring Puppet Company. He simultaneously facilitated regular printmaking workshops at the Sharon Sampson studio.
De Wet works primarily with paper, exploring mostly etching, relief printing, papermaking, drawing and paper folding techniques. He has exhibited extensively, both locally and internationally, including Drawing on Entropy (solo, Hazard Gallery, 2018), New Forms: A Study of Broken Parallels (solo, Candice Berman Gallery, 2017), Origins & Trajectories, Paris (2016); International Printmaking Alliance Exhibition, China (2016-17); Vestige (solo, NIROX Projects, 2014). The artist's work is held in a number of private and public collections including The Wits Art Museum, Nirox Foundation, the South African Embassy in Washington DC, Art Bank Collection South Africa and the Ahmanson Foundation in Los Angeles.
In 2012, de Wet was awarded a fellowship from the Ampersand Foundation (New York 2013) and also received the Thami Mnyele Art on Paper Merit Award. In 2014, he was an ABSA L'Atelier Merit Award Winner with the Sylt Foundation, granting him a 2-month residency on the Island of Sylt (Germany 2015). He also received an ImpACT Award for Visual Art from the Arts and Culture Trust. In 2017, de Wet travelled to Ireland for the Cill Rialaig Artists Residency. De Wet works from his own studio in Johannesburg called Eleven Editions.