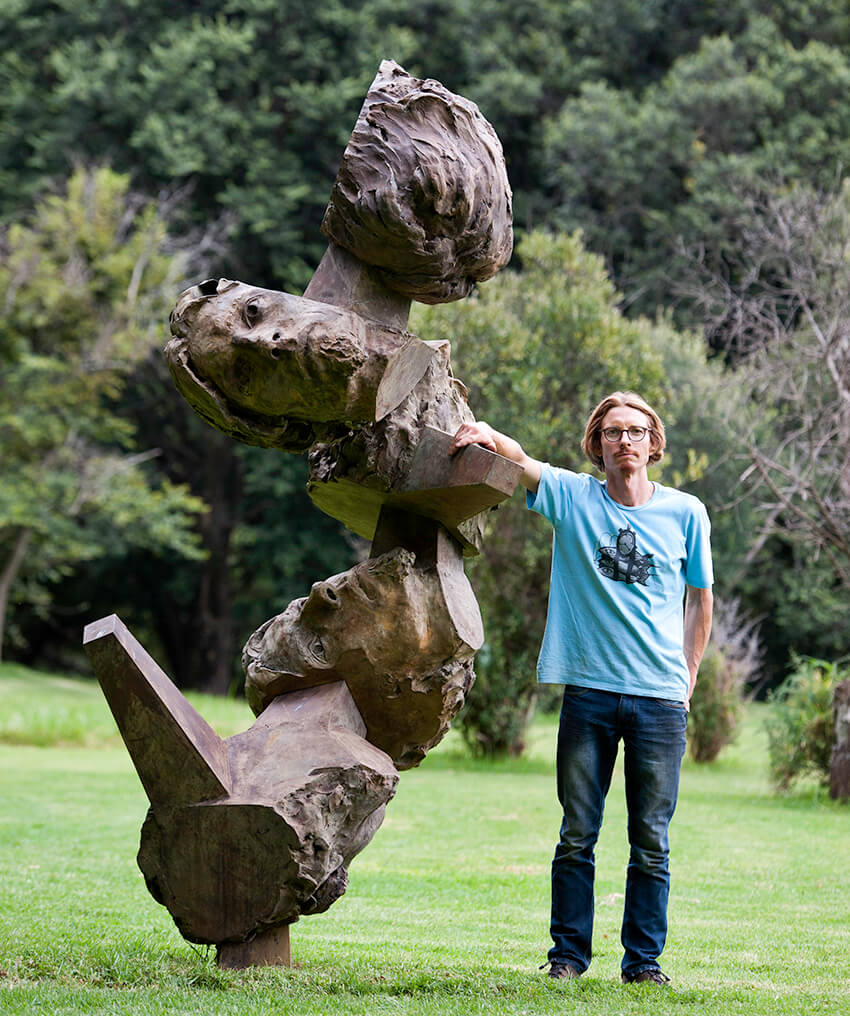 Cobus Haupt obtained his B Tech. in Fine Arts at the Pretoria Technikon, in 1998.
Haupt is best known for his bronze sculptures. Haupt's signature feature of his work is the flawed bumps and unresolved imperfections left intentionally to highlight the casting process. This trait gives equal importance to the method and medium as it does to the human figure portrayed. He  was the winner of the Kempton Park/Tembisa Metropolitan Fine Arts Competition 30 June 2001. He was the runner-up in the 1999 PPC Sculpture Competition and won first prize in 2001 in the Technical Category.
He has exhibited extensively across South Africa, and is widely collected by both private and corporate individuals. He has been commissioned by the National Heritage Monument Project to complete a public sculpture of Walter Rabusana which currently resides at Fountains Valley, Pretoria. He was also commissioned to create a sculpture of J.T Gumede which is currently on view in Pietermaritzburg.